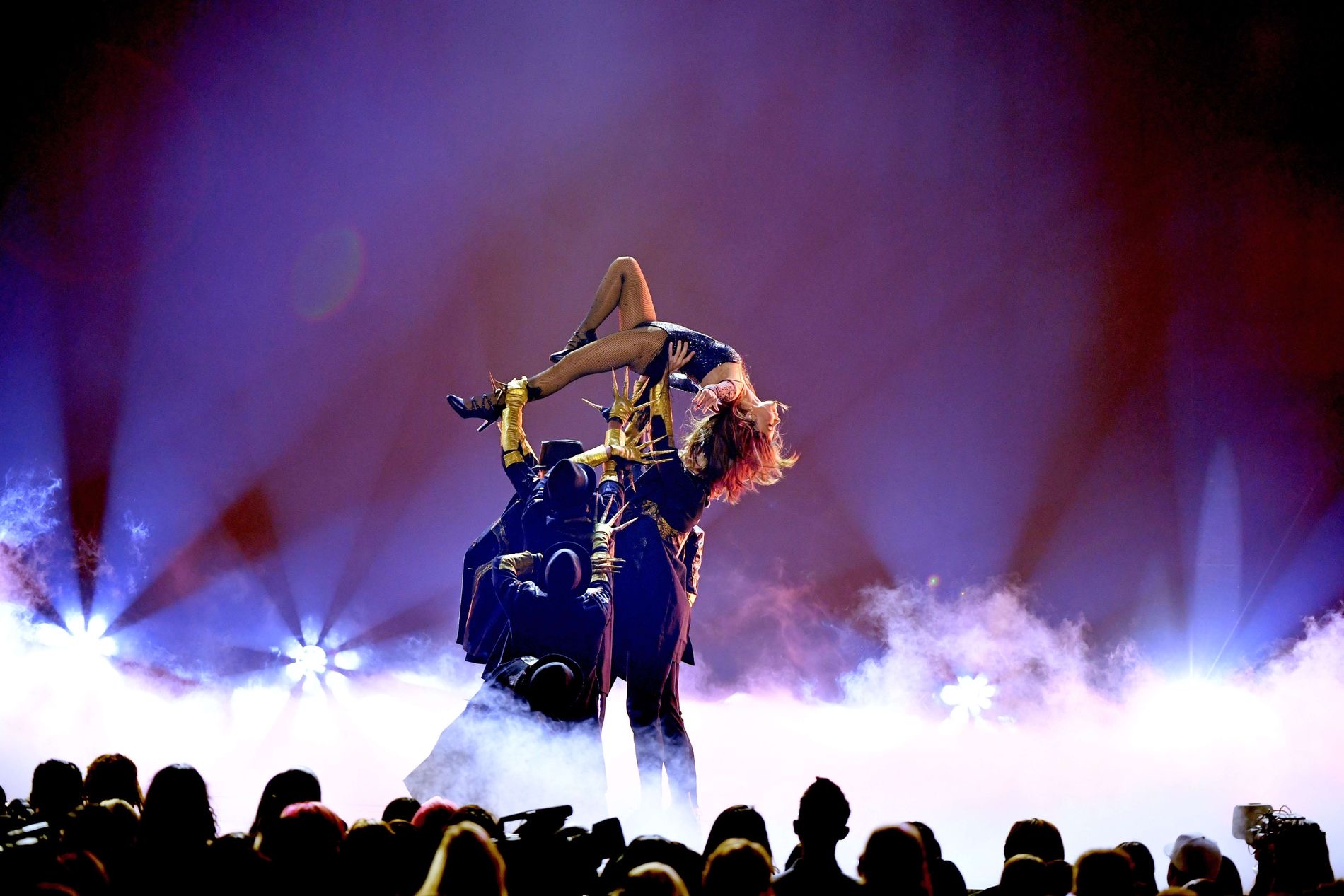 NIKA'S CREATIVE PARTNERSHIP WITH PAULA ABDUL
Nika Kljun's creative mind and spicy, clean, and energized choreography was recently sought out by the iconic pop star, Paula Abdul. After a break in her work as a performing musician, the pop star is back to creating magic, with the help of the dynamic and experienced visionary and choreographer, Nika Kljun. Nika's creative partnership with Abdul—who co-choreographs her own performances— has combined the Slovenian-born choreographer's fresh, innovative and eye-catching moves with the stars iconic performance style, to create undeniably outstanding and memorable performances. Nika co-choreographed for the star's historic performance on the 2019 Billboard Music Awards, and co-creative directed the entertainer's one-hour-long Los Angeles Pride 2019 performance. She also acted as creative director for Abdul's performance at the NFL 100th Anniversary (Private) Party in Las Vegas (2019). Nika also co-choreographed Abdul's 2019 performance at Dick Clark's annual New Years Rockin' Eve, which took place in Times Square, and aired live on ABC.
Some of Abdul's most recognizable hits include "Cold Hearted (Snake)", "Straight Up", "Opposites Attract" and more. Abdul has been credited as the choreographer for other legendary stars known for their epic performances, such as the Jacksons. Notably, Abdul choreographed Janet Jackson's "Control" and "Nasty" music videos, and went on to choreograph the Jackson's "Victory" Tour.
Abdul's debut album, "Forever Your Girl", was the most successful debut album in history at the time of its release (1988), and became certified platinum the next year. Abdul is also a Grammy award winner, an MTV Video Music Awards winner, an Emmy winner, a People's Choice award winner, and more. She is also very well known for her work as a judge on the iconic television talent show, "American Idol".